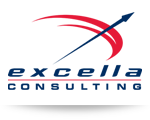 Job Information
Excella Consulting

Agile Coach (Travel Required)

in

Arlington

,

Virginia
Overview
We are currently looking for passionate Agile Coaches who can help individuals, teams, and organizations continually grow and improve. The ideal candidate has expertise with a variety of agile frameworks, the ability to adapt their coaching stance based on context, scale, and complexity, and a focus on continuously improving our teams and our clients.
Responsibilities
Foster an agile mindset within individuals, teams, and organizations to help them better meet their goals.

Observe and understand the context of an organization; combine what you learn with your agile expertise to adapt practices and your coaching stance to promote increasing levels of agility.

Coach across different stages of an organization's agile journey, from introductory training and coaching to continuously improving high-performing teams.

Coach at varying levels of scale, from embedding within a single team to creating cohesion and alignment across an entire organization.

Coach a variety of individuals, from teaching team members the basics of a framework or practice to improving the leadership capabilities of executives.

Mentoron improving their craft.

Share your agile expertise both internally and externally, helping to grow Excella's agilists and our recognition as thought-leaders in the market.

Travel to customer sites outside the DC Metro Area is required for this role for up to 50% of the year. Not all projects require travel, however our consultants typically work on the customer site depending on client needs.
Qualifications
Deep agile expertise; you have a strong understanding of servant leadership, the Agile Manifesto's values and principles, multiple agile frameworks, and agility at scale.

A high degree of initiative; you will readily jump in to support any team, product, portfolio, or organization.

A high degree of flexibility; you can tailor agile practices and your facilitation style based on the context of the team and organization.

Excellent interpersonal skills; you excel at team building, one-on-one conversations, and issue resolution.

Strong communication skills; you can clearly present complex information verbally and visually to team members, management, stakeholders, and executives.

The ability to grow others; you know how to train, mentor, and coach individuals and teams, helping them become better agilists, team members, and leaders.

Outstanding problem-solving skills; you find creative ways to improve teams across all levels of scale, with a focus on optimizing the overall system.

Exceptional leadership skills; you know how to co-create a vision, reinforce it, and align teams, stakeholders, and an organization around it.

A positive attitude; you remain upbeat while under pressure, serving as a steady and motivating presence for those you are supporting.

A relentless drive for continuous improvement.
About Excella
Excella is a technology consulting firm serving commercial, non-profit, and federal clients in the Washington, DC area. Excella builds innovative custom software solutions with a strong focus on Agile engineering practices. We believe that great work leads to great things –- for our clients and our employees. We are growing fast and need passionate, innovative people who love working with technology and are ready to make an impact.
Here's what you can expect from us:
We care about our employees. In fact, The Washington Post and The Washington Business Journal consistently rank us as a "Best Place to Work."

You'll work with great people who love what they do: our team includes published authors, certified trainers, and internationally renowned speakers.

We have a "bring your own device" workplace and will share the cost of a new computer of your choice -- Mac or PC. It's up to you.

We'll invest in your career by providing 3 days of paid professional development every year, including travel and registration fees to attend classes and conferences, in addition to tuition assistance for degrees and certifications.

Starting day one, every employee is bonus eligible and receives 17 days of paid vacation.

You can bike, drive, or metro to work -- our commute reimbursement plan has you covered.

We cater dinner bi-monthly and always have healthy snacks available!

You'll have fun! We hold monthly social events all year long.
Location US-VA-Arlington
Excella Consulting is an equal opportunity/affirmative action employer. All qualified applicants will receive consideration for employment without regard to sex, gender identity, sexual orientation, race, color, religion, national origin, disability, protected veteran status, age, or any other characteristic protected by law.