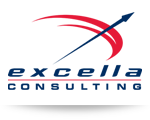 Job Information
Excella Consulting

Senior Accountant

in

Arlington

,

Virginia
Overview
Excella has an immediate opening for a Senior Accountant to be a key member of the team to support our fast-growing business. Reporting to the Controller, the Senior Accountant contributes to the overall success of the organization by effectively managing production of financial reports, maintaining an adequate system of accounting records, and ensuring a comprehensive set of controls and budgets designed to mitigate risk, enhance the accuracy of the company's reported financial results, and ensure that reported results comply with generally accepted accounting principles.
Responsibilities
The Senior Accountant's primary functions will include but are not limited to:
Execute, monthly, quarterly and annual close process and timelines, including creating or reviewing reconciliations for accuracy and the preparation and review of various internal and external reports and the stand-alone and consolidated financial statements within required close timeline.

Serve as subject matter expert for ad hoc accounting issues related to accounts payable, distributions, employee expense reimbursements, salaries and benefits, prepaid expenses, fixed assets, accounts receivable, payroll etc.

Recommend and implement process improvements to assist the organization's finance function in keeping pace with fast-growing business.

Assist with the financial statement, GSA and 401K audits, including preparing deliverables and serving as a resource for audit questions.

Research and propose accounting treatment for complex accounting issues.

Ensure designated internal controls are in place, monitoring effectiveness of controls and recommending and/or implementing changes as required.

Maintain an accurate general ledger and accounting system.

Work with Controller in managing the annual budget and rolling forecasts including cash-flow and tracking of Key Performance Indicators.

Minimize risks relating to provisions, insurance, and contract compliance.

Assist Controller with corporate disclosure, taxation and various special projects.

Serve as mentor to other staff within the Finance Department.

Document department policies and procedures.
Qualifications
Required Skills:
The Senior Accountant must have a Bachelor's in Accounting or Finance or equivalent degree from a four-year college or university with minimum 4 years of work experience, and preferably at least 2 years in public accounting.

Government Contracting/DCAA compliance experience required.

Knowledge of GAAP and other accounting concepts and experience in their application.

Experience executing the daily/monthly closing procedures, journal entries, reconciliations and controls.

Experience preparing and analyzing monthly financial reporting packages and financial statements.

Microsoft Office Suite knowledge at proficient level, particularly Excel and Word.

High level of analytical and problem-solving ability to analyze data, identify and resolve problems within tight timeframes.

Ability to prioritize and manage multiple projects while identifying areas to improve and offering solutions to make current processes more efficient.
Desired Skills/Qualifications:
Experience with Microsoft Dynamics SL a plus.

Experience with Unanet time keeping system a plus.

Experience with Ultimate Software (Ultipro) system a plus.

CPA a plus.
About Excella
Excella is a technology consulting firm serving commercial, non-profit, and federal clients in the Washington, DC area. Excella builds innovative custom software solutions with a strong focus on Agile engineering practices. We believe that great work leads to great things –- for our clients and our employees. We are growing fast and need passionate, innovative people who love working with technology and are ready to make an impact.
Here's what you can expect from us:
We care about our employees. In fact, The Washington Post and The Washington Business Journal consistently rank us as a "Best Place to Work.

You'll work with great people who love what they do: our team includes published authors, certified trainers, and internationally renowned speakers.

We have a "bring your own device" workplace and will share the cost of a new computer of your choice -- Mac or PC. It's up to you.

We'll invest in your career by providing 3 days of paid professional development every year, including travel and registration fees to attend classes and conferences, in addition to tuition assistance for degrees and certifications.

Starting day one, every employee is bonus eligible and receives 17 days of paid vacation.

You can bike, drive, or metro to work -- our commute reimbursement plan has you covered.

We cater dinner bi-monthly, and always have healthy snacks available!

You'll have fun! We hold montly social events all year long.
Location US-VA-Arlington
Excella Consulting is an equal opportunity/affirmative action employer. All qualified applicants will receive consideration for employment without regard to sex, gender identity, sexual orientation, race, color, religion, national origin, disability, protected veteran status, age, or any other characteristic protected by law.