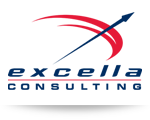 Job Information
Excella Consulting

Senior Cloud Engineer

in

Arlington

,

Virginia
Overview
Senior Cloud Engineers at Excella serve as hands-on designers and team leaders driven to build the most efficient, resilient, secure and stable infrastructure possible using Amazon Web Services.
You might be the right person for this role if you are driven to build systems with the characteristics present in the AWS Well-Architected Framework.
Operational excellence: Building systems designed with the ability to prepare, operate, and evolve.

Security: Building systems designed to protect information, system integrity and other assets while delivering business value.

Reliability: Building systems designed with the ability to recover from infrastructure or service disruptions, scale as needed, and reduce the impact of configuration or transient network issues.

Performance efficiency: Building systems designed with the ability to efficiently use available compute resources to deliver low latency across multiple regions.

Cost optimization: Building systems designed to deliver the highest business value at the lowest price point.

Continuous Delivery: Delivering all Cloud infrastructure as code using continuous delivery principles.
Responsibilities
We are looking for Cloud Architects with demonstrated experience in the following areas:
Performing operations as code: Implementing infrastructure and operations procedures as code, checked into source control and deployed via an automated pipeline.

Cloud migration: Helping clients translate their applications and services into the cloud for the first time.

Cloud modernization: Implementing patterns to optimize and re-architect legacy applications into micro-service and /or serverless architectures.

Test automation: Creating solutions with reliable automated tests in place when changes occur to system configuration , deployment scripts, infrastructure, or security features. When these tests pass teams are confident these changes can be released and when these tests fail a real defect is indicated. Time is invested in finding reliable test suites and unreliable tests are placed into a quarantine test suite and are run independently of the standard continuous integration process.

Cloud security: Implementing solutions involving the principle of least privilege, applying security at all layers of the infrastructure from application, to instance, to network configuration.

Creating traceability: Creating and designing solutions to monitor, alert, and audit actions and changes happening in the account in real-time.

Repeatability: Establishing infrastructure tools and patterns that can be repeated and automated.

Continuous Delivery: As new infrastructure and code are available they can be deployed to production or end users at any time, on demand.

Leadership: Establishing milestones and priorities for work assigned to self and cloud engineering teams. Defining teams and hierarchies of accountability.

Communication: Presenting technical and non-technical information articulately to both internal and external teams and stakeholders.

Accountability: Establishing accountability for multiple work projects and teams. Accepting full responsibility for the execution of projects and tasks.

Relationship Management: Develops and strengthens relationships with team members and clients.
Qualifications
You will have experience with using, supporting, administering, and leveraging tools in the following areas:
Infrastructure as Code: Implementing all infrastructure changes as code using tools such as CloudFormation, Terraform, the AWS-CLI, Boto3, and the AWS SDKs.

Performance: Experience designing and building multi-availability zone / Region failover, auto-scaling, large-scale concurrent computing in the cloud.

Amazon Web Services: Strong experience working with AWS core services such as Cloudwatch, Cloudtrail, VPC, EC2, IAM, AWS Federation, STS, SSM, S3, ECS. Working knowledge of most AWS services such as Codepipeline, Orgs, Config, Lambda, e.t.c

Security: Experience designing secure cloud solutions that comply with federal requirements including NIST 800-53 and FISMA standards.

Modern programming languages: Solving automation problems using tools such as: Python, Ruby, Go, Node.js, C#

Automated Infrastructure Testing: Designing and implementing automated testing of infrastructure and application deployments in the cloud.

Programmatic Operating System Manipulation: Using command line tools such as Bash or PowerShell to operate and debug issues with modern operating systems. Skills should include package management, service configuration, logging, process / resource monitoring, network configuration.

Containerization and Container Orchestration: Creating, deploying, and orchestrating code changes using tools such as: Docker, Kubernetes, Docker Swarm, Elastic Container Service.

Leadership: Experience serving as a key subject-matter expert or thought leader to individuals to internal and external teams. Project planning and execution of enterprise level cloud solutions in an Agile environment. Driving achievable technical outcomes through hands-on technical subject matter expertise.

Automation Pipelines: Creating and deploying as code changes to automation pipelines such as GitLab, Jenkins, Bamboo, CircleCI, TravisCI.
About Excella
Excella is a technology consulting firm serving commercial, non-profit, and federal clients in the Washington, DC area. Excella builds innovative custom software solutions with a strong focus on Agile engineering practices. We believe that great work leads to great things –- for our clients and our employees. We are growing fast and need passionate, innovative people who love working with technology and are ready to make an impact.
Here's what you can expect from us:
We care about our employees. In fact, The Washington Post and The Washington Business Journal consistently rank us as a "Best Place to Work."

You'll work with great people who love what they do: our team includes published authors, certified trainers, and internationally renowned speakers.

We have a "bring your own device" workplace and will share the cost of a new computer of your choice -- Mac or PC. It's up to you.

We'll invest in your career by providing 3 days of paid professional development every year, including travel and registration fees to attend classes and conferences, in addition to tuition assistance for degrees and certifications.

Starting day one, every employee is bonus eligible and receives 17 days of paid vacation.

You can bike, drive, or metro to work -- our commute reimbursement plan has you covered.
Excella is an equal opportunity/affirmative action employer. All qualified applicants will receive consideration for employment without regard to sex, gender identity, sexual orientation, race, color, religion, national origin, disability, protected veteran status, age, or any other characteristic protected by law.
Location US-VA-Arlington
Excella Consulting is an equal opportunity/affirmative action employer. All qualified applicants will receive consideration for employment without regard to sex, gender identity, sexual orientation, race, color, religion, national origin, disability, protected veteran status, age, or any other characteristic protected by law.